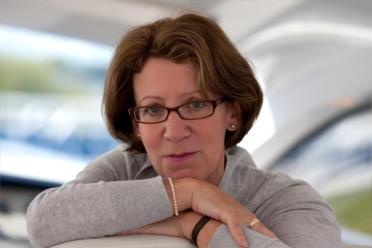 Hayling Island author Pauline Rowson's new DI Andy Horton crime novel, no. 12 in series, Fatal Catch, published in the UK by Severn House Publishers
Fatal Catch the twelfth in the popular DI Andy Horton crime series by Hayling Island author Pauline Rowson has been published in the UK in hardcover by Severn House Publishers. (28 September 2015).
The DI Andy Horton crime novels, set against the backdrop of the sea in the Solent area of Portsmouth, Fareham, Gosport, Hayling and the Isle of Wight have been hailed as "compelling," "multi-layered and complex". They have recently been optioned by top UK television Production Company, Lime Pictures, makers of Channel 4's Hollyoaks, who are seeking to bring the enigmatic sailing detective to the television screens.
Translated into several languages Pauline Rowson's crime novels have received critical acclaim both in the USA and the UK. Her flawed and rugged detective has been described by US reviewer Booklist as, "an especially good series hero, a likeable fellow with plenty of street smarts and the requisite personal baggage an abrasive supervisor and an antagonistic soon-to-be ex-wife.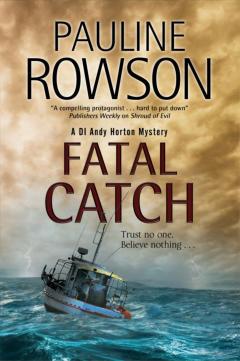 Pauline Rowson is author of twelve novels in the DI Andy Horton series, two standalone crime novels and the first in a new crime series, introducing former marine commando, SBS officer Art Marvik in Silent Running published by Severn House in 2015. The second in the Art Marvik marine crime series, Dangerous Cargo, is to be published in spring 2016.
In Fatal Catch, which is set around Portsmouth, Fareham and Chichester Harbour, Horton is called out to examine a gruesome find by two fishermen: a human hand. Is it that of missing violent criminal Alfie Wright – or is he the killer? And where is the rest of the corpse? Horton is determined to get to the bottom of the case, but the deeper he digs, the more lies and secrets he uncovers. He begins to doubt his own judgement in affairs both professional and personal, and a police officer who can't trust his instincts is as good as dead.
Pauline says, 'I draw most of the inspiriation for my crime novels from the local area and am often asked by readers from all parts of the World about the locations. It's a diverse and very vibrant area and there is always so much going on in the Solent that I'm never short of ideas.' Fatal Catch is available from all good book retailers and for loan in UK libraries from 28 September 2015. It will be published in the USA on the 1 January 2016 and released as an ebook on 20 December 2015.