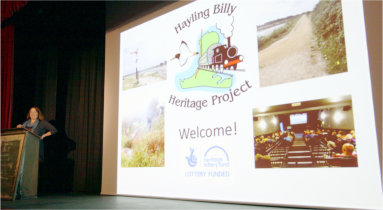 More than 50 people recently attended a celebration of the completion of the Hayling Billy Heritage Project organised by Havant Borough Council.
The event honoured the volunteers who worked on the project and celebrated the extensive successes of the project.
Presentations were shown to represent the work which was undertaken and certificates were presented to the volunteers, without whom the project would not have been completed.
The Hayling Billy Heritage Project rediscovered the trail which is now used by many for walking, riding and cycling along the coast.
Councillor Leah Turner, Cabinet Lead for Communities and Housing: "This community project received funding through the Heritage Lottery Fund and has provided a great resource for locals and visitors alike.
"The event was a fantastic opportunity to take a step back and admire all that has been achieved through hard work and commitment to the cause."