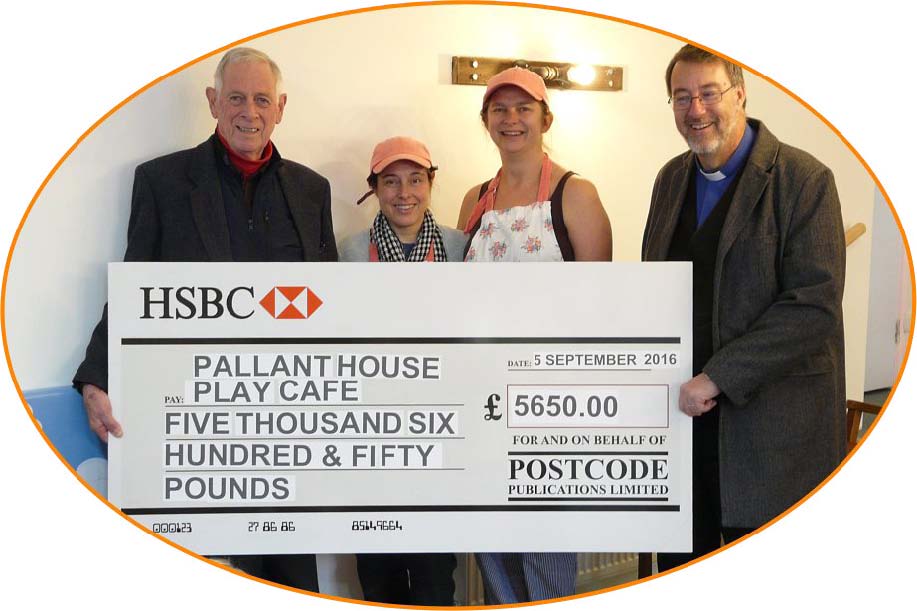 One parent, who brings her two-year-old daughter to the café, said: "It means we can have a nice chat and drink our coffee while it's actually hot! It's nice to come here and for the children to have a chance to play, rather than having to just sit still."
Another mum to two very small children said "It's brilliant. It's somewhere where the kids can be occupied. I live in Cosham and there's nowhere there like this either." Another very happy customer told us: "It looks fantastic, even down to the special children's menu. For parents, this ticks all the boxes. Your child can be playing while you wait for food, and because it's mainly parents, they'll all be very understanding."
The creation of the play café is one of the ways in which St Faith's Church aims to both care for its buildings and nurture children and young people in the area. These are two of the church's current priorities. It was created in a space that was formerly a nursery, but which needed structural changes to accommodate a new kitchen and toilets.
The Rector, Canon Tom Kennar, said: "We provided the shell of the building, and Paula and Karen they created the café inside. But it was a real partnership to design it, and we worked together for a year to create this.
"It's only just opened, but is already so popular that every seat will be taken by lunchtime. There's nothing else like this in Havant and word has spread via things like Facebook. We are so grateful to everyone who has contributed to this amazing facility, particularly readers of 'PO9 & PO11'. It's a great example of a community coming together to meet a common need."
The property owned by St Faith's Church includes a thriving charity shop and church hall as well as Pallant House. Between them, they host, among other groups, the Dynamo Youth Theatre group, a Pentecostal church, the Havant Orchestras, an archery club, the St Faith's Art Group, the Solent Male Voice Choir, a charity for servicemen & women (SSAFA), Brownies and Rainbows, and groups for addicts.
The church itself is also in the process of being improved, with new lighting to illuminate the building inside and out, the refurbishment of the historic organ, and (again thanks to support from Postcode Publications readers) a refurbished weather vane and refurbished clock-faces on its tower.
The Pallant House Play Café is open to everyone (with or without children) from 8.45am-4pm from Mondays to Saturdays.