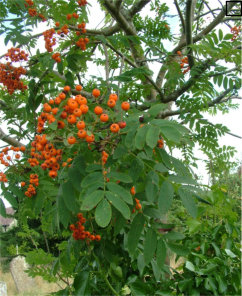 Havant Borough Tree Wardens will be collecting tree seeds at Sandy Dell in Purbrook on Saturday 16th September as part of The Tree Council's annual Seed Gathering Season campaign. Everyone is welcome and participants will learn to identify trees and their seeds and how to grow them. Meet at Sandy Dell at 10.00am.
The Tree Warden Scheme is a national initiative launched in 1990 by The Tree Council, the tree campaigning charity, to enable people to play an active role in conserving and enhancing their local trees and woods. The Tree Council's goal is to make "Trees matter to everyone" by working together:
for more trees, of the right kind in the right places
for better care for all trees, of all ages and
to inspire effective action for trees.
Anyone who has an interest in trees, nature or conservation generally and can help in any way is welcome to join the group.
Please visit our website: www.havantboroughtreewardens.org.uk
Follow us on twitter: @HBTreeWardens or contact us at: HBTWvolunteers@gmail.com if you would like more information.