Following the success of last year's award winning Emsworth British Food Fortnight the emphasis this year is very much focused on three key words - Education - Community - Celebration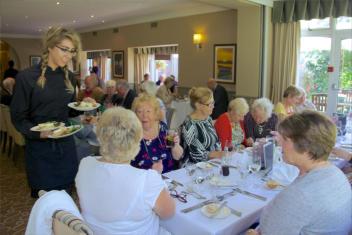 One of the most successful events last year were the Great British College Lunches, which in many ways demonstrated all of these.
Emsworth is fortunate to be situated near three outstanding Colleges of Further Education - South Downs, Highbury and Chichester - which are attended by many of the young people from our community; so with that in mind, the Emsworth British Food Fortnight - in association with the Brookfield Hotel, is delighted to support 'The Great British Menu College Lunches". This is a wonderful opportunity for the catering stars of the future to provide a unique experience for visitors to Emsworth British Food Fortnight – it's a real celebration of young people and their skills and passion for the food industry they are joining.
Lunches will be held on: Monday 21st September at Highbury College, Thursday 24th September at Chichester College, and Tuesday 29th September at South Down's College. These lunches clearly caught the public's imagination last year and all three sold out – therefore booking is essential.