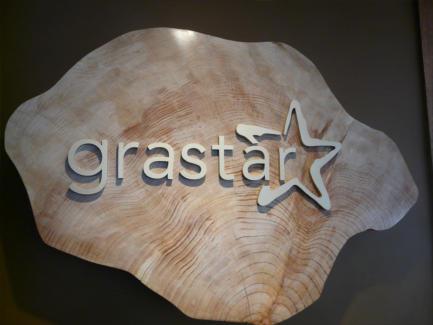 An exciting and innovative new venture 'Grastar Restaurant & Lounge' has opened in North Street Havant near the railway station and the already popular Domino's Pizza store.
The General Manager Robert Coombes explained that the arrival of the new 'Grastar Restaurant & Lounge' will undoubtedly play an important role in developing Havant's evening economy with its luxurious surroundings, also available for everyday coffee get-togethers.
Style and quality sum up 'Grastar Restaurant & Lounge', employing local staff trained on site to serve Breakfast, Brunch, Lunch and Dinner - and everything inbetween, including afternoon teas.
The accomplished head chef Lloyd Brady and his brigade are delighted to bring the 'Josper Oven' to Havant; an elegant combination of a grill and an oven famed for cooking at extremely high temperatures and a 'must have' for chefs internationally not usually found outside big city restaurants. The brigade are very excited to have been brought together under Lloyd's leadership to develop the menu and deliver flavour, texture and juiciness to every dish. The extensive menu offers diners great variety with a wonderful choice of fine steaks, chicken and fish dishes. Delectable desserts and great Wine top the dining experience for discerning customers
With continuing development, Grastar will soon offer a covered and heated alfresco dining area unlike anywhere else in Havant.
The 'Grastar Restaurant & Lounge' plans to open at 06:00 for breakfast and to invite early morning commuters planning to catch a train from Havant station to start the day off right. Grastar will very soon have their own coffee blend served in congenial and spacious surroundings or to take away. It's a perfect drop-in venue offering great atmosphere for friends to get together or have informal business meetings, so why not drop by and give it a try.