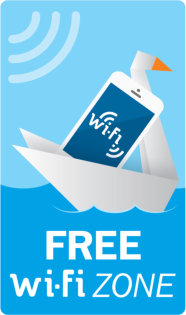 The Emsworth Business Association is delighted to announce the launch of Emsworth FREE Wi-Fi, now live since 18th March.
According to Government research (YouGov research) Public Wi-Fi is an effective way for towns, villages and rural center's to overcome poor, slow and inconsistent mobile coverage. Nearly 43% of Britons are frustrated by lack of free, public Wi-Fi networks available, according to details in the Digital High Street 2020 Report. And around one in four people (24%) would be more likely to stay longer in a town or city centre which offered access to free Wi-Fi, the YouGov figures show. The Emsworth Business Association believes that the provision of this Free Wi-Fi will encourage visitors to stay longer and enjoy of more of what the community has to offer.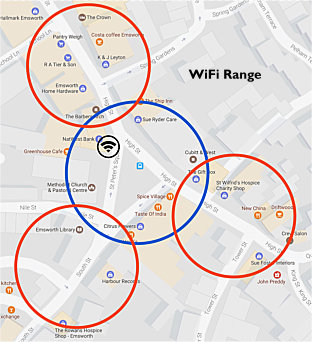 Using Enterprise grade equipment, the Wi-Fi will initially be available in the area around St.Peters' Square but the design of the system depending on usage can be expanded over time to cover most of the business areas of Emsworth. The modular design allows the network to have further reach into the town of Emsworth by creating a Mesh Network. The Wi-Fi will be provided free of charge to residents and visitors alike who will be asked to sign up to a newsletter from Emsworth Business Association. This initiative has been supported by Havant Borough Council and Oyster Marketing and Design and will for the first year be sponsored by H.H Treagust & Sons, one of Emsworth's independent butchers.
"In many ways this is a real first in the region, there are very few small towns that offer free public Wi-Fi to its residents and visitors, we think the investment in this is a real benefit to business and with our shortly to be published Visitors Guide the Business Association wants to show just what a great place Emsworth is to visit." Giles Babb, Chair EBA For more info on Emsworth – www.emsworth.org.uk Emsworth Free Wifi is supported by Havant Borough Council, Oyster Marketing and Design and HH Treagust & Son and organised by the EBA