AUCTIONEER & ANTIQUES ENTHUSIAST HILARY BOLT on COLLECTABLE CARN POTTERY
Over the last 20 years I've been lucky enough to turn a life-long interest in "old things" into my current day jobs – auctioneering in Emsworth Auctions and running an antiques & collectables shop, Emsworth Antiques Etc. in the town's West Street.
Last time I told you a bit about the rising 'collectables' market, which includes the work of potters such as John Beusmans in his Cornwall-based Carn Pottery – tipped on TV to be "the next Troika".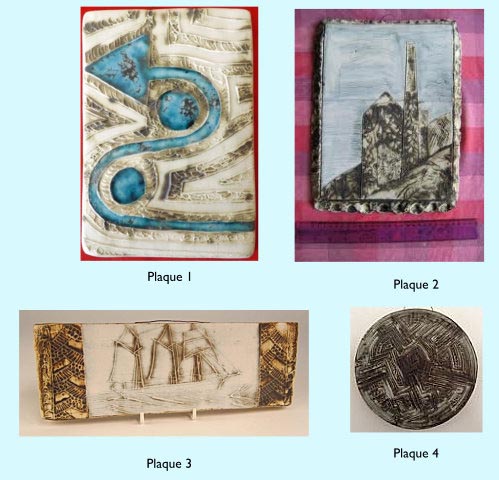 This time, I want to feature some of John's pottery plaques, which have largely been produced in earlier years, although there are some more recent pieces turning up on internet sales sites at around £200 – see this example signed and dated 2010 on the back. (Plaque 1)
While quite a number of his pots are unsigned – some even without the pottery back-stamp – for some reason John has signed most, if not all of his plaques.
The images and subjects of these plaques are drawn from the Cornish landscape – the tin mines (Plaque 2) and coast (Plaque 3) being favourites. These vintage pieces of pottery will generally cost you around £100 - £200 depending on the size and popularity of the motif, while some of the larger and rarer pieces change hands closer to £500.
The dramatic and mysterious 'maze plaques' (Plaque 4) are circular and darkly coloured, and nowadays cost about £250 - £300.
All Carn Pottery plaques are pierced and wired for displaying on the wall and, if you find an Unsigned one, you'll have a rare piece.
Next time I'll keep my promise and tell you about John's owls and pussycats (but no pea-green boats, I'm afraid).