Funding Advice Offer

Community First is pleased to announce it will be holding a number of Coffee and Cash events for Havant and the surrounding area.
These are FREE informal drop-in events for staff and volunteers from voluntary and community organisations to speak to the Community First team directly about their fundraising needs and to start to identify appropriate sources of funding.
They will be of interest for organisations that are looking for funding. Community First's Development Officers will be able to discuss grants and fund-raising opportunities with you, and discuss ways to develop an organisation.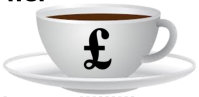 Need to find Volunteers? Volunteer Wessex (www.volunteerwessex.org) is a Community First initiative to add and find volunteering opportunities. Attendees will also be able to view this website and make sure their group's volunteer vacancies are listed.
Coffee and cake will be supplied as well as a warm welcome.
The next Coffee and Cash event is planned for:
Tuesday 7th March at Hayling Island United Reformed Church 10.30am to 12.30pm.
These will be followed by events in the Waterlooville/Cowplain/Horndean area and in Emsworth at venues and dates to be arranged.
For more information contact:
Gary Davis on 07877 768307 or email gary.davis@cfheh.org.uk or visit www.cfirst.org.uk.