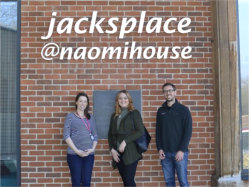 Havant resident, Paula Orton, is to bravely embark on an 8 day trekking challenge in the Grand Canyon, with the aim to raise over £4,000 for local charity, Naomi House and Jacksplace.
Organised by Discover Adventure, specialists in trekking and cycling challenges worldwide for charitable fundraising, Paula's hiking expedition will depart on 8th October, taking her from the Havasupai Indian Reservation village Supai – the most remote village in mainland USA – into a steep descending trail from the Crater Rim into the Canyon. Each day Paula will be setting off from camp using tunnels, ladders and trails to explore deep clefts and caverns on 8-10 miles hikes. The heights experienced on the descents and ascents experienced on this challenge are NOT for the faint-hearted.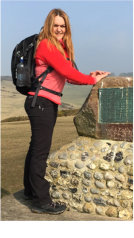 Paula, aged 37 and a Hair and Beauty Clinic owner, is raising money for Naomi House and Jacksplace Children and Young Adults Hospice, to help with the daily running costs of the invaluable services the staff deliver. The hospices provide expert hospice care to more than 280 life-limited and life-threatened children, young people and their extended families from Hampshire, Wiltshire, Dorset, Berkshire, West Sussex, Surrey and the Isle of Wight. They provide individualised care and much needed respite and support for the whole family through the good days, difficult days and last days. This care continues for as long as a family needs.
"Determined to spend this year doing things out of my comfort zone and helping local charities, I've signed up to trek the Grand Canyon. Having never donned a pair of hiking boots and being terrified of heights, this seems a fitting challenge..." – Paula Orton
To support Paula Orton's charity challenge, visit www.justgiving.com/Paula-Orton You can also donate by texting GRCA80 followed by an amount up to £10 –e.g. GRCA80 £10 –to 70070 or in person at Bodyworks Hair and Beauty Clinic, Meridian Centre, Havant.