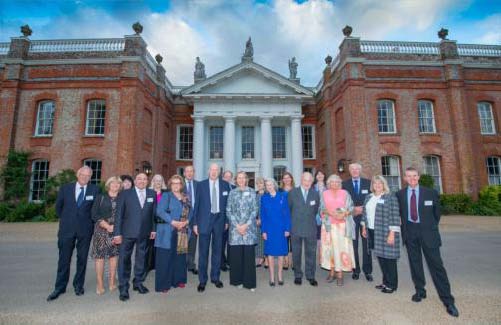 The Earl of Malmesbury, President of the Campaign to Protect Rural England (CPRE) in Hampshire hosted a reception at Avington Park near Winchester in September to celebrate 50 years of the charity's work in protecting the Hampshire countryside and its landscape heritage.
CPRE Hampshire works across the county at a grass-roots level to protect and enhance a beautiful, thriving countryside for everyone to value and enjoy.
We believe that one of the best ways to encourage urban regeneration and prevent urban sprawl in the south of the county is to create a tract of Green Belt along the north side of Fareham, Portsmouth and Southampton, creating a buffer for the South Downs National Park and around Eastleigh and the south of Winchester to the New Forest National Park."
The Earl of Malmesbury thanked Sarah Bullen for allowing the charity to use the venue for the occasion acknowledging the support of NFU Mutual for their sponsorship of the event. CPRE Hampshire has a branch office in Winchester run by a small staff team and is active across the county with six voluntary district groups.