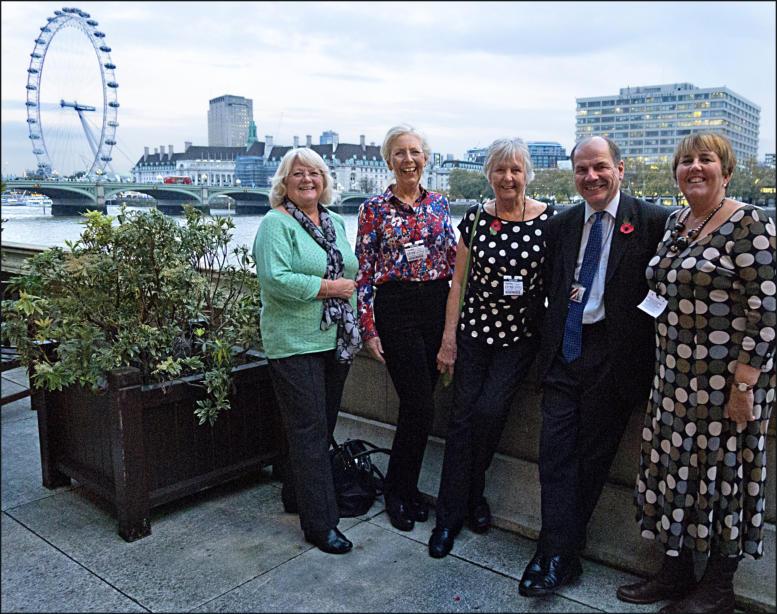 For over 60 years Catherington W.I. has operated from Catherington village hall, sadly we ran out of space and so we have moved to larger premises enabling us to welcome the eleven ladies who have been waiting to join us and also welcome any new ladies who would like to visit us with a view to joining, we moved into Catherington All Saints Church Hall in January.
Our WI has enjoyed a very busy year including a coach trip to London, an outing to Lacock Village, a strawberry and fizz celebration, a birthday lunch, regular cinema trips and also a W.I. carol service held just a few weeks ago where Catherington Primary School children entertained us with their songs and the members husbands served us with mince pies and countless cups of tea. We have also heard some outstanding speakers over the past year one of them being Earl Attlee who kindly arranged for twelve lucky members to have a conducted tour of the House of Lords including afternoon tea, hosted by Lord and Lady Attlee – what a day to remember.
We hope to start a walking group in the spring / summer months and also some of our members have expressed an interest in improving their computer skills, this could be from having no skills at all to extending the knowledge they have already.
Of course being a part of the modern day W.I. will mean meeting up with other W.I.s in our local area for meetings, competitions and skittles etc., oh and obviously a piece of cake !
Please telephone Avril Reynolds on 023 9259 7285 for further information.