Air ACES is an aviation talk society, providing regular talks held at the Chichester Park Hotel, Westhampnett Road, Chichester, 7.00 for 7.30 pm. Admission for members is £3, non-members £5 and under 16s FREE.
For further information about Air ACES, please see www.airaces.org.uk, or call David Batcock on 01243 823007
More Amazing Air to Air Photography - with Geoffrey Lee - Monday 25th January 2016 - 1900 for 1930 hrs
Geoffrey Lee has spent over 30 years in the business of aviation and commercial photography. He is one of the world's leading international air-to-air photographers based in West Sussex. His acclaimed images have appeared on the front covers in all of the major world Aerospace and Defence magazines as well as in his two hardback books.
He is best recognised for his aerial photography and filming. He excels in producing extraordinary, creative, stunning air-to-air images and has logged over 550 hours in military fast jet aircraft.
His talk to Air Aces is full of wonderful pictures of fabulous aircraft taken from the air, and provides a fascinating insight into how such extraordinary images are achieved.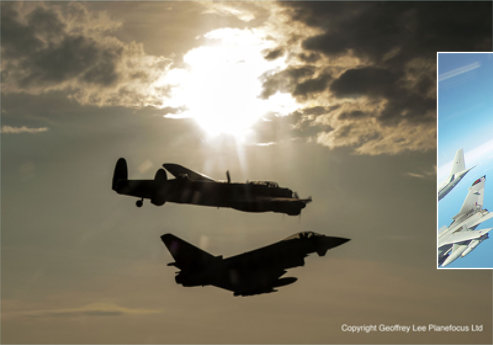 This fascinating and entertaining talk, by one of the leading figures in light aviation, will draw on almost 20 years of hands-on experience on everything from a VW-powered Luton Minor, through Tipsy Trainers and Indian-built Aeroncas, to the restoration of the unique 'Biggles Biplane' replica of a 1914 BE-2c observation biplane.
Steve Slater became Chief Executive of the Light Aircraft Association in September 2015, heading Britain's biggest sport flying association. While the Association supports all types of flying including some state-of-the-art homebuilt designs, older types also represent an important facet of the LAA's role - as well as Steve's personal passion.