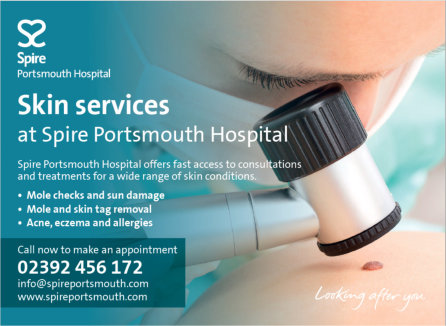 Dr Hywel Cooper, consultant dermatologist at Spire Portsmouth Hospital, says: "Admittedly there will be 'summer days' when it is pouring rain and thick, grey clouds when your umbrella and raincoat should give all the cover you need. But, basically, if the sun is shining then your skin is in danger."
Here are Dr Cooper's top tips for staying safe this summer:
Wear protective clothing – the tighter the knit or weave, the smaller the holes and the less UV can get through.
Use SPF 30+ /broad spectrum UVA sunscreen and re-apply every two hours.
Never use sunscreen to increase the amount of time you can spend in the sun.
Wear a wide brimmed hat that covers your ears and the back of your neck
If you are tanning despite using a sunscreen – you are using too little of it or applying it too infrequently.