…tips and exercises from our Award Winning Physio
My name is Natalie March from Physio-logical, a Chartered Physiotherapist based within Active4Less in PO9. I hope you found our last self-help exercises for tennis elbow useful.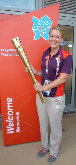 Wow what an amazing few weeks, well done Team GB and Paralympic Team GB for doing so well at Rio 2016. It brings back lots of memories when I was a Physio at the London 2012 Olympic Games.
France's Pauline Ferrand-Prévot was suffering from Sciatica leading up to Rio 2016. Sciatica is very common and very debilitating so today we will be offering some advice and exercises to help with Sciatica.
Sciatica
* If you have any of the following symptoms, you should seek medical attention from a doctor immediately: Loss of feeling in the groin region or inner thighs, bowel or bladder disturbances, profound weakness in the legs *
Sciatica affects many people including cyclists, builders, plasterers, office workers, gardeners to name a few, but many other people suffer too.
When the sciatic nerve is compressed or irritated, it can cause pain, numbness and a tingling sensation that runs from your lower back down one of your legs to your foot and toes. However some people suffering from sciatica have no back pain, they could just have big toe pain.
The pain is usually aggravated by bending, sneezing, coughing, or sitting for a long period of time.
The best treatment for sciatica is hands on joint mobilisations, sciatic nerve mobilisations, massage, combined with exercises and advice. Acupuncture is another effective treatment for sciatica; we offer this at both of our clinics.
Please be aware of your body and take advice from your GP before exercising or send an email to enquiries@physio-logical.net for advice and guidance.
What to do initially?
- Speak to your GP about appropriate pain control if the pain is intense and/or affecting your sleep, driving, or ability to work.
- Avoid staying in one position for any length of time
- Avoid sitting, it will make your pain worse.
Try to keep moving gently throughout the day without increasing your pain.
Don't push through pain with activity or stretches as the underlying condition may worsen if you do too much.
Exercises for Sciatica
Back Arching (Lumbar Spine Extension) - Lying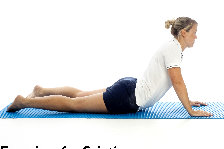 Lie on your front.
Push up with your arms and arch your back
Repeat ten times, three times a day.
Hold the last position for 30 seconds
Back Arching (Lumbar Spine Extension) - Standing


Move your hips forward
Lean back as far as you can.
Repeat ten times, three times a day
If you are suffering from sciatica or any other aches or pains then please get in contact with us via enquiries@physio-logical.net or 07835 712306.
Social Media
We are always updating our social media sites with news and offers please like us on Facebook - https://www.facebook.com/physio.logical.net, follow us on twitter - https://twitter.com/Physio_logical, follow us on instagram - https://www.instagram.com/physio_logical/ and connect with us on linked in https://www.linkedin.com/company/physio-logical For more tips and guidance, please visit www.physio-logical.net