… tips and exercises from our Award Winning Physio

My name is Natalie March from Physio-logical, a chartered physiotherapist based within Active4Less in PO9. I hope you found our last self-help exercises for knee pain useful. Today we will be offering some advice and exercises for wrist pain.
We have a new physiotherapist joining our Havant clinic from June 2016. Nehal Patel has worked for Physio-logical at our Basingstoke Clinic for 3 years. She will be offering some more appointments within our Havant clinic and is taking bookings now – please see http://www.physio-logical.net/our-team/ for more information about Nehal. Here is a recent testimonial from one of Nehal's clients:
"My physiotherapist Nehal has been very professional and friendly. I would recommend Physio-logical to anyone." Mrs P, April 2016.
We have seen a lot of people with wrist sprains and pains recently; normally from excessive gardening, after a fall or repetitive computer work. A wrist sprain is a common injury to the soft tissue in the wrist and surrounding area. The ligaments and muscles can become irritated resulting in inflammation and pain. I am going to give you some exercises which will help with wrist sprains and pains.
The best treatment for wrist pain is exercise, massage, mobilisation and ultrasound. Please be aware of your body and take advice from your GP before exercising if you have any aches or pains or send me an email (enquiries@physio-logical.net) for advice and guidance.
Please note the following exercises should not increase your pain.
Wrist Deviations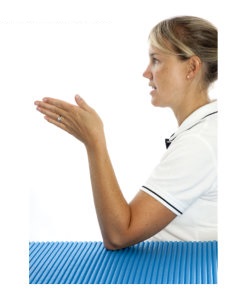 With your arm resting on table and elbow bent.
Slowly move your hand side to side
Hold for 10 seconds each way
Repeat 10 times, 3 times a day
Wrist Extensions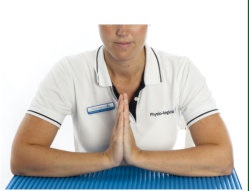 Place your palms together and elbows out
Hold for 10 seconds.
Repeat 10 times, 3 times a day
Wrist Flexion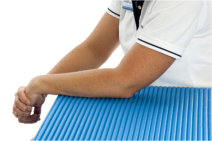 With your arm resting on the table and hand hanging off the edge of the table, bend your wrist down until you feel a stretch.
Hold for 10 seconds
Repeat 10 times, 3 times a day.