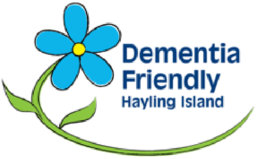 The last few months have been tough for all of us, with lockdown, businesses and shops closed, children home from school and disruption to all our normal routines. But for people living with dementia this has been especially difficult. Many of them may find it hard to understand what is happening and why they cannot do all the things they normally enjoy. In addition, understanding the social distancing rules and the need for additional handwashing and hygiene may be difficult. Sports, activities and organised groups have all been suspended and most face to face meetings stopped, so carers too have struggled to find the support and advice they need. Thankfully, things are beginning to ease, and we hope that before long we will be able to resume a more normal life.
However, in the meantime there are still resources to turn to and people to help you even if we cannot meet. Keeping in touch with family and friends is really important, whether by phone, online chats or now face to face at a social distance. Try to maintain regular contact and help your loved ones with dementia to keep in touch too. As lockdown rules relax, it continues to be beneficial to take regular exercise, if only getting out in the garden or for a short walk in the fresh air. For those unable to get out a simple chair-based routine will still help to keep them fit. There are many such classes online, from yoga to aerobics, so have a look for what suits you.
Maintaining a daily routine for anyone living with dementia, can be reassuring and help them to deal with life. As well as regular mealtimes, why not try some different activities during the day? If people enjoy listening to music, there are a number of resources to help you find suitable tunes. If you have internet access BBC Musical Memories and BBC Memory Radio are useful tools to find playlists, or you could compile your own list with the help of websites such as www.playlistforlife.org.uk
If your loved one enjoys reading or looking at magazines, then you may find the library a useful resource. Whilst libraries are closed you can access them online for newspapers, e-books and magazines. Go to www.hants.gov.uk/library
Other simple activities might include crafts, baking, gardening or even jigsaw puzzles. Games, puzzles and books specifically for people living with dementia are available from a number of websites, including Alzheimer's Society, Active Minds (www.active-minds.org) and www.alzproducts.co.uk amongst others.
Before starting any activity gather together everything you need and try to take things slowly. Reduce any distractions and background noise, turning off the TV for example. Don't worry if things go wrong, you may need to try a variety of different things to find what works for you.
Whilst Alzheimer's Society are not currently running any face to face services locally, their website (www.alzheimers.org.uk) contains much useful information on coronavirus in relation to people with dementia, and resources to help you with activities at home, dealing with anxiety and much more. In addition, they have an online forum, Dementia Talking Point, at which you can discuss issues with others in the same position and find mutual support; and a national Dementia Connect Support Line 0333 150 3456.
The Dementia Advice and Carer Support Service for Hampshire, run by Andover Mind, is offering advice and support by phone, email and Zoom video call, as well as running virtual carers support groups online. They can be contacted on 01264 332297 or email enquiries@andovermind.org.uk
Dementia Friendly Havant are hosting a weekly Zoom Memory Café for all those affected by dementia in the Havant Borough. This virtual meeting is broadcast live on the Dementia Friendly Havant Facebook page at 2pm every Tuesday. If you would like to find out more or join the Zoom "café" then please contact Dementia Friendly Havant via their Facebook page or Dementia Friendly Hayling Island by email at hello@dementiafriendlyhayling.org.uk
Or call 07555 606917
Unfortunately we are not able to run face to face Dementia Friends sessions at present, but you can still become a Dementia Friend by going to www.dementiafriends.org.uk where there is a choice of ways to find out more – by watching a video or participating in a webinar or live streamed session.
We are always happy to talk about setting up a session for your business or organisation and to talk about how you might become more dementia friendly. We also have details of local organisations who might be able to help you, so please get in touch if you need more information.
Useful Contacts
Alzheimer's Society:
Dementia Connect Support Line: 0333 150 3456 Website: alzheimers.org.uk
Local Office contact telephone:
023 9289 2035 (Office opening times: Monday to Friday 9am - 5pm.) Contact email: portsmouth@alzheimers.org.uk
Admiral Nursing Service:
Admiral Nurses are there to help you. They can give you specialist practical and emotional support, on their dementia helpline through the phone or their email service.
Call their dementia helpline on 0800 888 6678 for advice. Locally the service is funded by Royal British Legion and is available for beneficiaries of the Legion. To refer in to the service contact the Team Administrator: SPhilpott@britishlegion.org.uk
Tel: 023 8202 5787
Carer Support and Dementia Advice Service for Hampshire:
Advice, information and support for all carers and people with dementia and memory problems throughout Hampshire. Contact: 01264 332297 or email: enquiries@andovermind.org.uk
Princess Royal Trust for Carers:
Provide Emergency Plans which can give 48 hours free cover to support their cared for in case of an emergency, illness or carers stress.
Tel: 01264 835246
Dementia Friendly Hampshire:
Provide support, advice and information for communities who want to become Dementia Friendly. Also help to create dementia friendly activities and events.
jane.ward@dementiafriendlyhampshire.org.uk
Adults Health and Care – Local Authority
For help with social care, residential and nursing care homes and protecting people from abuse: Tel 0300 555 1386
Websites with information about dementia and support:
nhs.uk/conditions/dementia-guide
Information for people with dementia, their families and friends:
https://www.youngdementiauk.org/
The Young Dementia Network is a movement of people committed to improving the lives of those affected by young onset dementia.
http://www.tide.uk.net/
A network of Carers who work to improve the lives of people with dementia and their carers: http://www.dementiaadventure.co.uk/
Dementia Adventure connects people living with dementia with nature and a sense of adventure.
Innovations in Dementia is a community interest company which works nationally with people with dementia, partner organisations and professionals with the aim of developing and testing projects that will enhance the lives of people with dementia: http://www.innovationsindementia.org.uk/
A website created by Dr Jennifer Bute, a GP who is living with dementia: http://gloriousopportunity.org/
A website created by Dr. Gemma Jones, dementia care consultant: http://www.thewidespectrum.co.uk
A website bringing together products and services available to people affected by dementia: https://www.unforgettable.org/
The Lewy Body Dementia Association (LBDA) is a 501(c)(3) non-profit organization dedicated to raising awareness of the Lewy body dementias (LBD), supporting people with LBD, their families and caregivers and promoting scientific advances: https://www.lbda.org
Huntington's Disease Association: Local Group Chair is Michael Foot, footmfoot@aol.com https://hda.org.uk
Information and advice on social care and support, community groups and local activities, home care providers and care homes in Hampshire.
https://connecttosupporthampshire.org.uk