The Magical Powers of Food and Spice when it comes to weight loss…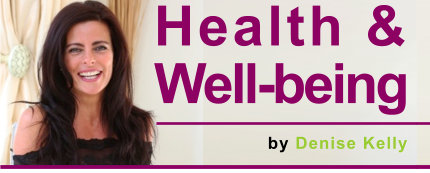 The substance that gives cayenne its heat -- capsaicin – may just be the magic ingredients that help with weight loss. Foods flavoured with cayenne may help you drop a few pounds by helping to decrease your appetite and reduce their cravings for fatty, sweet and salty foods as well as increasing your feelings of being full. Spicy foods not only decrease your appetite, they may also help increase calorie burning and spice ups your body temperature, which may increase the amount of energy you expend. While results from studies vary, a sprinkling of cayenne may help you burn as much as 119 calories.
Simply add a little cayenne pepper on your morning eggs or avocado and serve it with slices of cucumber and celery.
Celery for Weight Loss
Celery has a reputation as a diet food for a reason — it's incredibly low in calories, so you can enjoy it without putting much of a dent in your daily calorie intake. A cup of chopped raw celery has just 16 calories, which is just 1 percent of the daily limit in a 1,500-calorie diet, and each large celery stalk has just 10 calories. Cooked celery has slightly more calories, at 27 calories per cup, but is still a good option. Cutting calories is essential for weight loss, and replacing higher-cal foods with celery helps you lower your calorie intake to lose weight. It's very simple, in order to shed the pounds, you must have less going in and increase your exercise regime daily. Celery can also offer you essential nutrients that support your weight-loss journey and because it's extremely high in fibre, it tends to require more chewing, so it forces you to slow down and savour your meal instead of chowing down quickly and accidentally eating too much.
If you want to follow my seven day subscription weight loss plan coming in June (For a bargain price of 9.99) then please send me an e-mail and I will add you to my mailing list. It's a fool proof way to ensure you lose 4lbs per week and this is what you will get for your buck bringing you a slimmer, more confident, incredible new you in time for summer…
Two days in advance of your 7 day program you will receive your shopping list and a preparation video and e-mail of what to expect over the next 7 days.
Each day for 7 days you will receive a 25 minute video which you can watch in different sections during your day. They will be split into the following sections:
A. Three minute morning meditation to get your mind set in the right space for your day.
B. How to start your day the Denise Kelly way - Beverages - Smoothie - breakfast - 5 mins
C. Mid-morning snack preparation and Beverages - 2 mins
D. Lunch time food - 4 mins
E. Mid afternoon snack and beverages- 2 mins
F. Evening meal - 5 mins
G. Exercise for the day - 4 minutes
GUARANTEED 4lbs plus weight-loss… then all you do is keep repeating the program until you reach your desired goal….
Its this simple and you will be supported every step of the way! Everything that you should eat, including superfoods, herbs and spices and beverages will be included in this diet plan. All your recipes will be super simple and effective! Have the body you have always dreamed of this summer…
Lets do this TOGETHER!
There will be many more programs coming so please look out for more details on my website.
Or if you need a private health consultation because you have health issues and would like your body scanned to see what's going on in just 2 hours, with a full health plan, please contact me: www.denisekelly.co.uk
07730 671436