Want to know the shades that will be making splash this Spring/Summer? Headromance's Emily Warne reveals all…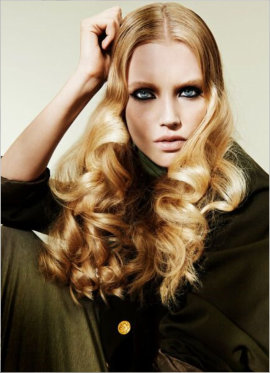 'Cool blondes, step aside! This summer, warmer shades are making a comeback - even the palest blondes should be buttery and creamy. Think Blake Lively and Reese Witherspoon as a celeb reference point. Consider a new technique too for the most modern feel. Highlights applied directly from the roots are no longer de rigeur – hand-painted colour gives the hair a beautiful multidimensional look and when it's strategically placed can really brighten up facial features. It's called 'hair strobing' and is a low maintenance way of refreshing your shade.
Brunettes are set to be deep - think edible shades of chocolate and espresso with natural-looking balayage lights to prevent a flat finish. And for those that like a little fire in their life, red is THE shade of the season. Natural-looking copper is set to be huge, while lighter strawberry blondes, rose gold and darker auburn offer a choice across the spectrum.
Natural colours might be on-trend but there's also some incredible looks for those prepared to be a little braver. Peek-a-boo colour is for the more adventurous client – our customers are loving the technique – and involves carefully placed neon brights designed to complement (or clash with) your base colour. As the hair moves, flashes of the shade will show through. Maintain a professional look at work by wearing hair in a low ponytail (keeping colours hidden) in the week, then literally let your hair down at the weekend!'