After opening our second salon in glorious Chichester last year, things have been full-on and fast-paced for headromance.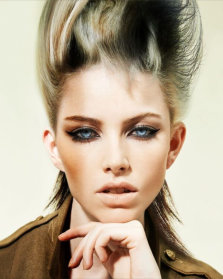 It's now the perfect time to look towards a new season as there's so much inspiration around – here are our favourite easy-wear hair trends that are set to dominate this Spring/Summer…
Luxe locks
We love a luxe finish. For an expensive-looking barely-there wave on mid-length to long styles, (as seen at Chloé), prep dried hair with Redken Iron Shape 11 Finishing Thermal Spray, then use your straighteners to smooth, rotating 180 degrees through the mid-lengths to encourage a gentle bend to the hair. Alternatively, for more shape and more bounce (think early 2000s Gisele), you can't beat a salon blow-dry. Our team are experts at super-speedy styling and can give even the limpest hair jaw-dropping volume. Prices start from just £10.
'Don't care hair'
On the flipside of luxe is another catwalk favourite – 'Don't Care Hair.' Think updos with attitude, rather than overly-dressed styles. It's about taking a classic hair up style, such as a chignon or bun and reworking it with a cool, less contrived feel. Look to celebs like Alexa Chung and Jennifer Lawrence for inspiration.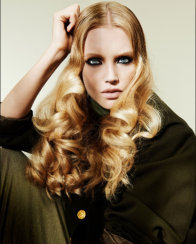 Colour crazy
Rainbow hues and pastels are still hugely popular but at the other end of the scale, balayage, 'bronde' and 'strobing' (google them!) are ideal for those looking for subtle but ultra-flattering results that highlight your best features (think swishy supermodel hair as seen on Gigi Hadid and Rosie H-W).
Tempted to try a new look? Give us a call or pop in for a consultation.