'All I want for Christmas is longer, fuller, fabulous hair'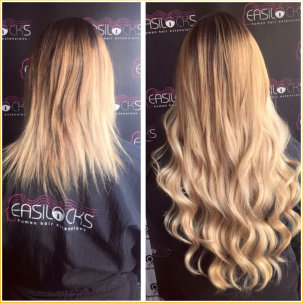 Amy from Headromance says
'I get asked a lot 'What makes Easilocks better than other extensions?' My reply Everything!
Not only do they use 100% Remi Hair- which is deemed as the finest quality for hair extensions where the cuticles are kept intact which allows the hair to stay tangle free, shiny and glossy- They are better for the hair, no glue, heat, sewing or braiding is used during application and there isn't any strain to the hair which can occur when using other methods of hair extensions - weft, hot keratin, glued.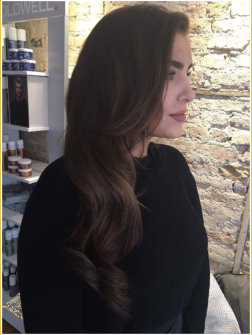 The hair is reusable for up to a year! If you look after it, in which we have a bible as to how to do this!
Majority of people will associate extensions with length, when actually it can give you an amazing amount of volume which is what a lot of my clients want.
The Easilock method is the only hair extension system that has been carefully designed to preserve the natural integrity of your hair, whilst adding length and volume without any long term effects.
With an array of colours, lengths, sizes and textures It really is the highest quality of hair extensions on the market and it shows!