The Power of Brows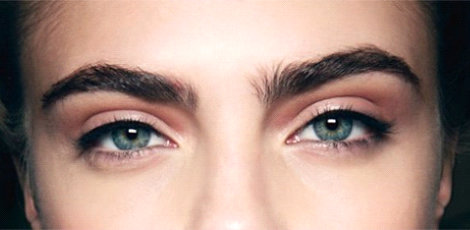 There's no mistaking that eyebrows have become a huge part of our grooming regime and the options to help you achieve the perfect shape seem endless. Patchy from over plucking? More Susan Boyle than Brook Shields? Whatever your brow dilemma, take comfort in the fact there's more than likely a solution to your problem.
A popular look in the 90's was the thin, round brow. Many who adopted this trend found they struggled to grow the brow hair back and achieve a softer, fuller look.
Clients coming to us with this issue can enter our 'Brow rehab' and can choose from a simple reshape and tidy up every 2-4 weeks depending on speed of hair growth. Make up can be applied to demonstrate the desired end result. Some clients who have previously over plucked can take up to as little as 2-3 visits to see a difference.
For people with fair or sparse brows, a simple way to enhance the shape is to have them tinted. This process is similar to having your hair coloured and a skin test is required prior to treatment. A subtle tint is applied and lasts for around two weeks then naturally fades out.
Nowadays fuller, more natural brows are sought after and if you can't grow your brow hair you can have them created for you by a permanent make up technician/artist.


This is done using pigments and either a machine - commonly known as semi-permanent make up – or with a hand tool, known as microblading. Both methods involve implanting pigment (ink) under the skin to mimic hair strokes and create flattering, natural looking eyebrows. These methods are often used on ladies or gents who have lost hair due to alopecia, chemotherapy or scarring.
A new brow trend currently popular with the girls about town is the 'ombré brow'. This can be done using one of the more permanent techniques mentioned above or using carefully applied make-up. The brow should start off looking soft at the bulb, blend into a darker shade and soften slightly at the tail.

Paula and Coral both have somewhat of an eyebrow obsession here at Bodyworks and are happy to offer free consultations to any of our lovely readers who would like advice on improving their brows.