Keep Glowing this Autumn & Winter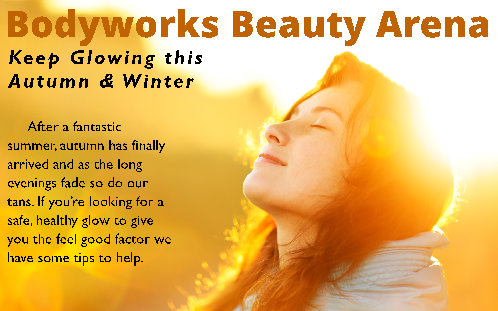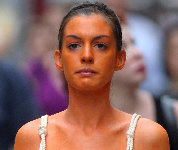 Fake tanning can be a tricky business and we've all seen some examples of a DIY disaster. One of the most fool proof ways to ensure you get a good even tan is to book up and treat yourself to a salon spray tan. Here at Bodyworks we even offer a spray tan that only needs four hours to develop meaning you can look bronzed and beautiful for that impromptu night out.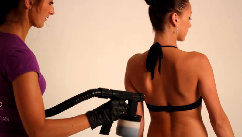 Whether you're getting a professional to do the work or doing it yourself at home we have a few guidelines to follow to help you achieve the perfect tan.
Be prepared
The week before your tan you should start 'polishing' your skin. Add an exfoliation stage into your bath or shower routine to help slough off any dulling skin cells.
Remember to moisturise after every bath/shower. This will keep the skin supple which helps ensure an even absorption of the tanning product.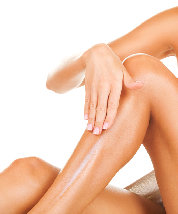 Get tanning
Most self-tan products need to be left on the skin for around 8 hours to develop. Using a mitt can help give an even application and save any orange hand incidents. We advise tanning the face first, adding 1 part moisturiser if you want a softer look. *Be careful to avoid the hairline if you have fair hair. Wear gloves then add moisturiser to your hands and feet before you tan them and dry off nails with a tissue to avoid staining.
Once you've applied the tan stand and let it dry for a few minutes. Whilst it develops avoid putting on any restrictive clothing or getting the tan wet. The best time to tan is an hour before bed then rinse the product off in the morning. Do not scrub the guide colour tan off, use your hands to rub off the excess product in the shower.

Maintaining the tan You can help prolong the life of your tan by keeping the skin moisturised and avoiding exfoliating until the tan begins to fade. Exfoliating when the tan starts to wear will help it fade evenly. If you want to freshen up the tan, using a gradual tan lotion will keep it topped up. After a fantastic summer, autumn has finally arrived and as the long evenings fade so do our tans. If you're looking for a safe, healthy glow to give you the feel good factor we have some tips to help.