History, Tradition and Passion
Jonathan Rogers of VIN Wine Merchants in Emsworth looks at this historical wine producing country.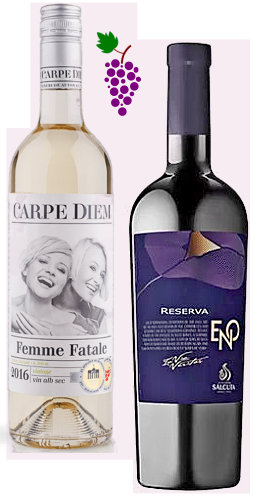 Moldovan wine is nothing new, at least not to the Moldovan growers and wine makers. The first vines in fact date back 7000 years BC and five thousand years ago Thracians were able to make grape wine. More recently when Moldova was annexed to the Russian Empire in 1812, Russian aristocrats drove up interest and Moldovan wine soon became popular with the Tsar.
Sandwiched between Romania and Ukraine, Moldova is on the same latitude as some world class wine producing regions such as Lombardy in northern Italy and Burgundy in France. It has 112,000 hectares of vines which is bigger than New Zealand and grows more vines per person than anywhere else in the world.
Today, winemakers have kept up with tradition growing traditional grape varieties such as Rara Neagre, Saperavi, Fateasca Regala, but skilfully integrating them with the major grape varieties of the world such as Cabernet Sauvignon, Riesling, Chardonnay etc. Three main regions make up the production, Codru in the north, Stefan Voda in the centre and Valul Lui Traian in the south, each with their own PGI (Protected Geographical Indication). The industry is so important to the local economy that 330 million euros has been invested in new plantings, equipment and technology over the last 10 years and this has helped grow the industry which now exports 67 million bottles to over 30 countries world-wide.
There is no question of quality, wine making expertise has been handed down through the generations and as so many people depend on the industry in Moldova their determination to get it right is there to be seen.
Try these two.
Femme Fatale Dry White – Fateasca Regala, Feteasca Alba - £13.99
Two native varieties, its rounded with tropical fruit characters, apricots, and apple fruit on the finish.
10% off six bottles or more, mixed and unmixed.
ENO Reserva Cabernet, Merlot, Saperavi - £13.99
Black fruit aromas, with blackberry and cherry characters.
Roasted coffee notes on the finish.