A growing past time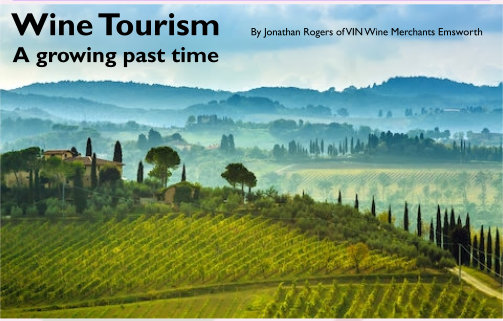 I have always believed that the best way to learn a new subject is to totally immerse yourself in it and to discover and experience as much of it as you possibly can.
I have been running wine courses now for a decade and its an area that is getting more and more popular as our thirst for knowledge continues to grow. And therefore, Wine Tourism is a next project of VIN Wine Merchants. I already organise Wine Experience Days which include a vineyard tour of one of England's best wine estates; Hambledon Vineyard. However, we as consumers are venturing further afield and want to experience what the rest of Europe has to offer. We want to learn more about wine, to experience the production methods, the people who make the wines, their lives and their cultures. And off course, the wine itself.
Tour operators saw a 30% increase last year in people wishing to visit vineyards abroad. France has seen a steady 30% growth year on year of visitors to their vineyards and the UK make up 42% of those visitors. The majority of vineyards now cater for tourism, providing accommodation, catering, guided tours and wine tastings. It's a massive market and something that producers cannot ignore. Some areas provide designated 'wine routes' which enthusiasts can follow with ease stopping off at different vineyards along the way. Popular regions for this include Champagne and the Alsace. In Champagne you can visit the main towns of Reims and Epernay. You can wander down the Avenue de Champagne in Epernay visiting famous Champagne houses such as Perrier Jouet and Moet et Chandon. But Champagne is full of smaller producers and in practically every village you come to will have a producer offering a tasting or tour.
I have spent the last year speaking to vineyards in France organising visits and activities. One activity which is hugely popular, is taking part in the actual harvest, grape picking and making your own wine from the grapes you picked. You will get to see first-hand how the wine is made and what is involved with the harvest. A great way of learning more about wine and if you are just starting your journey of discovery.
For a 'taster' to wine tourism, The Wine Experience Day maybe just for you. A short introduction to wine with tasting, two course lunch and a guided tour and tasting of Hambledon Vineyard. £89pp. Next dates are – September 7th, October 19th, November 2nd, November 23rd. Perfect as a gift too as we head towards the festive season.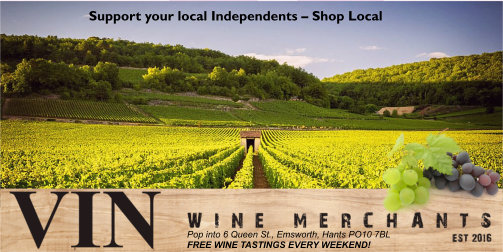 By
Jonathan Rogers of VIN Wine Merchants Emsworth