SALAD DRESSINGS, TOPPINGS & INSPIRATION
Fred's Food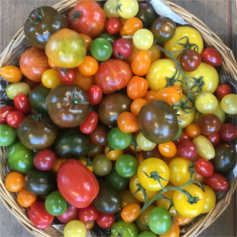 In the heat of the summer, a substantial seasonal salad is a perfect solution. While good lettuce and tomatoes are staples, it's definitely worth exploring the other vegetables, fruits, and flowers that are now in season to make your salads a bit more interesting. If you are lighting the BBQ at the weekend, make sure to take advantage of the charcoals and cook extra slices of aubergine, courgette, and peppers as they are a fantastic base for salad later in the week.
With the BBQ lit, you can also enhance the flavour of peaches and nectarines with a quick charring over the coals. Try a salad of Peach, Green Olives, Fresh Basil, and Balsamic Pearls to get you going. Fruit gives sweetness and colour, and you can garnish lettuce with raspberries, apples, or watermelon.
Balsamic Pearls add a burst of flavour and texture, and you don't need too many to make an impact. Similarly, you can try mini sweety drop peppers that are bright red, sweet, and piquant and really lift your lettuce, and olives are another alternative.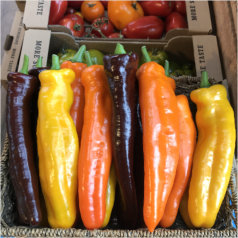 If you want to go leafy, try local watercress, rocket, and mixed leaf, while Iceberg provides that satisfying crunch.
Texture makes a salad so much more interesting, with croutons, nuts, and seeds offering a contrast to leaf and veg, and it's the perfect solution to any stale bread. Dice up the bread into small squares and toast in a frying pan, adding herbs, garlic, or melted cheese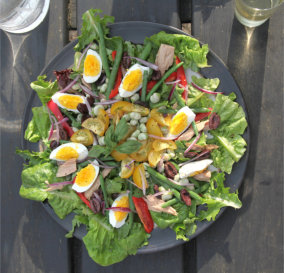 And then there's the visual mix, with a tomato kaleidoscope to choose from, chargrilled peppers, and the blues, reds, and yellows of borage and nasturtium flowers to contrast with the leafy greens.
For the dressing, follow the simple rule of vinaigrette: 3 parts oil to 1 part vinegar (or lemon juice). There is an incredible range of oils and vinegars to choose from, alongside ready-made vinaigrettes from the Condiment Co, Cold Pressed Oil Company, and the Garlic Farm.
So make sure to give your lettuce a lift and get inspired with local produce.