Hello, I'm Fred Duncannon, Co-owner of Stansted Park Farm Shop, and I will be writing the new food column here based on seasonal, local produce.
When you eat food in season, it's at it's tastiest, freshest and most nutritious. We have an amazing selection of food grown, farmed and fished on our doorstep, so I hope this helps you to fully enjoy it.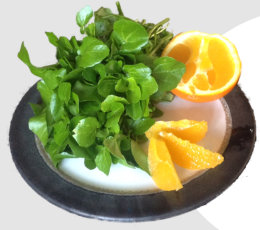 Watercress
We get our watercress from the Hairspring Watercress beds and it is one of the few crops that enjoys wet, cold weather; the occasional frost helps give it a peppery hit. It's packed full of vitamins and nutrients, with vibrant colour and a satisfying crunch. It is also seriously local, coming less than five miles away in Hambrook, in beds which have solid gravel bases and impermeable walls fed by natural spring water and deep boreholes during the drier months. All their watercress is cut and bunched by hand, then trimmed, labelled, washed and packed with ice.
You can eat the watercress as a salad, in sandwiches or as soup and as it is stuffed full of vitamin C, it's ideal for helping keep the colds. It's also perfect for this seasonal recipe that uses South coast mackerel, chicory and oranges.
Mackerel
Our mackerel comes straight off a local dayboat and is supplied to our shop on Fridays by Fresh From The Boat.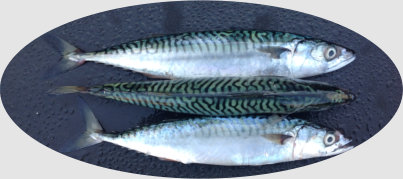 Mackerel, Orange and Watercress Salad Recipe
1 large orange
2 x mackerel fillets
2 heads chicory, trimmed
1 bunch of Hairspring watercress
1 tbsp olive oil
2tsp wholegrain mustard
1 tsp clear honey
Method
Use a knife to remove the skin from the oranges, then cut between the white membranes to loosen the range segments. Once all the segments have been removed, squeeze the remaining piece of orange over a bowl to remove the juice and set aside. Break the chicory into leaves. Heat a frying pan with a little oil over medium high heat. Lightly score the mackerel fillets on the skin side and season with pepper, then place skin side down in the frying pan for 2-3 minutes, then turn over for a further minute. Remove from pan. Arrange the watercress, chicory and orange segments into two bowls and place the mackerel on top.
Whisk the reserved orange juice, oil, mustard and honey together with a little salt and freshly ground black pepper.
Drizzle over the salad and serve.