As soon as the festive season arrives we tend to purchase drinks we never buy the rest of the year. The more obscure liqueurs, sherry and port, all the seasonal favourites tend to fly off the shelf. Christmas is a time of year when we tend to spoil ourselves when it comes to tipples, once we do the annual rummage through the drinks cabinet to see what we have left over and to see if it is still drinkable. The odd colour liquids in bottles at the back, trying to remember what it is and what decade we purchased it. And if you are very brave, tasting it to see if it passes.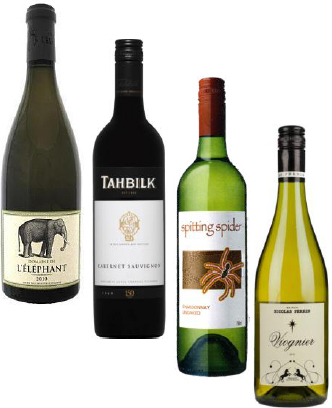 When it comes to wine I try and advise my customers as much as possible to go for something different, something that they have not tried before but knowing they will enjoy it. Christmas is a time to share with friends and family so it's important to get the festive food and drink right. Moliere, the 17th century French playwright and actor once said 'Great is the fortune of he who possesses a good bottle, a good book and a good friend'. He knew the importance of these simple things in life.
Depending on the chosen dish this Christmas day, whether its game, or turkey or something else, choosing the right wine will take your cooking to the next level. Having said this, I always tell my customers that you drink what you want with whatever you are eating. Wine is all about personal choice, it's all about getting maximum enjoyment out if and the one thing to remember is that if you like the wine you have purchased then it's a good one, no matter what you paid.
Choosing wines to match the food will make it more enjoyable and by following a few simple guide lines you can create that perfect wine and food experience. The most common guide line that most of us know is white wine with fish and red wine with meat. White meats however match perfectly with soft, dry white wines like Chardonnay or Viognier. These wines tend have less acidity, (the sharpness in dry whites) and have a much more tropical fruit character as opposed to more citrus fruit. These styles of wines pair perfectly with fish dishes and make a perfect starter wine. If you want reds with your turkey then go for lighter, softer reds such as Pinot Noir.
Heavy game dishes like goose require much fuller reds like a good rustic Cabernet Sauvignon, Shiraz or a Reserva Rioja, full of oak characters. Australian Cabernets and Shiraz are more fruit driven, whereas from Europe they tend to be drier and earthier. Also think about any sauces you may have as these will be a dominant flavour of your dish.
Sweet wines, finish off the meal perfectly. If you are like me and love Christmas pudding, then a rich sweet white from anywhere will pair perfectly. This will marry with some cheeses as well but the favourite Christmas tipple for this part of the meal is Port. Whatever your preferred choice, Christmas is a time to treat yourself as well as others.
Wines for the starter.
Baron de Badassiere Picpoul de Pinet France - £9.99 – Fresh and crisp with green fruit characters.
Touraine Sauvignon Buisse – France - £9.99 – Elegant style Sauvignon with citrus and grapefruit characters.
Makulu Chenin - South Africa - £6.49 – A great value chenin with crisp citrus fruit hints of melon. Also great with the Turkey.
Wines with Game
Elephant Grenache – France £14.99 – A hefty southern Rhone red full of perfection.
Tahbilk Cabernet – Australia £15.99 – From the oldest family owned estate in Australia, it has a blackcurrant character with a slight mint hint on the ling finish.
Wines for the Turkey
Perrin Viognier – France £11.99 – Tropical fruit dominate this stylish white. Good weight and a great finish.
Spitting Spider Chardonnay – Australia £8.99 – Unoaked so with fresher characters but with a long soft finish.

Pop in to Vin Wine Merchants – 6 Queen St Emsworth Hants PO10 7BL for your expert advice on what to drink this Christmas