Perfect Wines for Easter
The supermarket shelves are awash nowadays with wines made from the usual grape varieties such as Pinot Grigio, Chardonnay, Sauvignon Blanc, and Cabernet Sauvignon. These grapes are some of the most widely planted varieties in the world which why you see them everywhere. But what of the more unusual grapes that are around?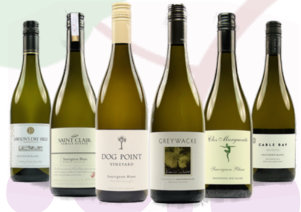 For example, if you like softer whites with less sharp acidic flavours then try a Vermentino from Sardinia or the South of France. This grape produces wines which have more tropical fruit characters and are softer. Try also Marsanne grape which is more honeyed in flavour. Verdelho produces dry and light whites with more green fruit and Macabeo from Spain has a lovely rich full-bodied palate.
In terms of less common reds, Marselan from Uruguay and the Languedoc produces medium bodied reds which are softer and more balanced, or a lovely light red made from Nero D'Avola, typically from Sicily.
There are around 10,000 grape varieties that can be used to make wine. Each variety prefers different conditions, like soil types and varying temperatures. Some are hybrids which are grapes crossed from different species and some are crossed from the same species to produce a different variety. Its important to also understand that that the same varietal can taste completely different depending from where it is from. You may love crisp dry acidic Sauvignon Blanc from New Zealand but it maybe somewhat softer and more fruit driven from Chile for example.
With our Easter feast we generally go for Lamb. For this I tend to recommend lighter reds, but that's only because I prefer a nice pink joint of lamb. If this is your preference then pick the Pinot Noir grape which produces soft, round, fruity and elegant wines. Burgundy in France is the home of Pinot, but generally I haven't had a bad example from anywhere. If you enjoy your lamb a bit more well done, then upgrade in body to balance the heavier flavours of the meat, for example a Cabernet Sauvignon from Australia.
All the above mentioned wines are available at VIN Wine Merchants 6 Queen St Emsworth, so why not pop in and we will help you select your wine of choice.
FREE TASTING EVERY WEEKEND
By
Jonathan Rogers of VIN Wine Merchants Emsworth