Post Christmas Bargain Wines
We all know that December can be an expensive month. The money we spend on the high street buying gifts for our friends and family seems to increase year after year. Not to mention the amount spent on extra food, goodies we would not normally eat during the rest of the year.
The same can be said for wine and other bottled delights. How much Baileys do we drink at Christmas compared with other months? Sherry sales also increase as Grandmas' around the country enjoy a few extra glasses. We also spend that little bit more on wine as we treat ourselves to something special for the festive lunch. Christmas is a time for treating ourselves and others, and why not? We work hard the whole year, so we deserve it.
But then January arrives. The holidays and festivities disappear, and the office and hard work arrive once more. It's this time when we must tighten our belts a little and revert to our normal eating and drinking habits. But that does not mean we have to drink cheaper wines which are of lesser quality.
'What makes a bargain wine a bargain?' It's a question I often get asked along with 'is a wine that cost £50 significantly better than a wine that cost £5?' The answer I usually give is if you prefer the £5 bottle better than the £50 bottle then no it's not. Wine is all about personal preference. It's good to go for different styles and explore different wines but we generally know what styles we like. Remember one thing, if you like the wine then it's a good one.
The other way to look at saving is drink less but better. This is a good way of cutting back on the wine consumption after the Christmas festivities as well as saving a few pennies and you can also adopt this philosophy all year round. Better quality wines will last much longer once you have opened them.
As long as you keep the top tightly sealed and whites in the fridge then it will last much longer than a cheaper wine. If you only want one or two glasses every few days, then there is no danger of your wine going off quickly.
Here are few wines to enjoy in January without breaking the bank.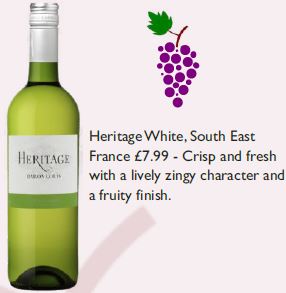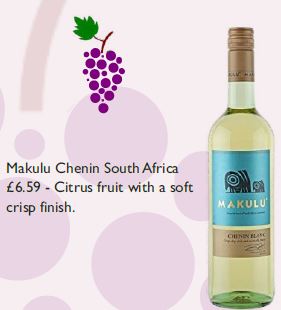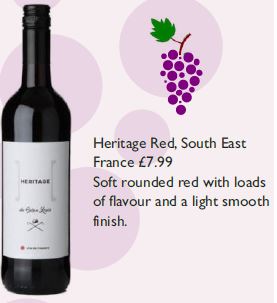 By
Jonathan Rogers of VIN Wine Merchants Emsworth