South Africa
Beautiful Country, Stunning Wines Jonathan Rogers of VIN Wine Merchants in Emsworth looks at arguably one of the most picturesque wine growing countries in the world.
It's true to say that South Africa has taken a massive leap in terms of changing the way wine is produced over the last twenty odd years. From biodiversity to the encouragement of single vineyards, the South African wine industry is a far cry from what it used to be.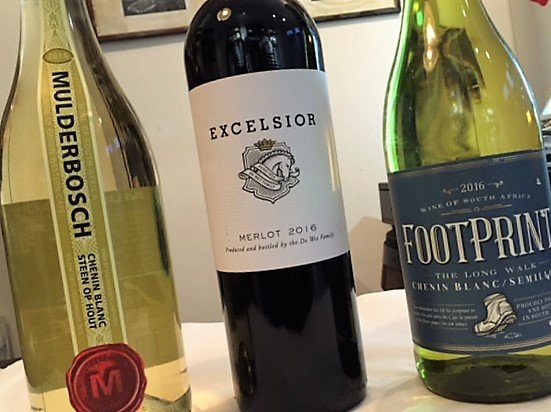 For much of the 20th century winegrowers were governed by strict laws which prohibited any freedom of experimentation with growing other varieties for example. KWV, the main culprit, was a giant co-operative set up to control all things Cape wine related, including exports and prices no matter what the quality. It was created in 1918 as a result of several negative factors, including, Phylloxera ( a beetle which eats the roots of the vines), which consequently had a negative impact on the huge British market for these wines. KWV on paper was a good idea, but it lasted far too long. Luckily it no longer exists and since the early 90's that experimentation has been encouraged with many young and passionate wine makers seeking knowledge and inspiration from abroad. The Co-operatives still exist with around 60, however they have certainly raised their standards and are producing some excellent and value for money wines.
Its not just new plantings in new regions that are being encouraged. A system of reevaluation of older regions was developed and this continues to do so. Examples of these regions include Swartland, once known for poor red blends, Darling which is a small enclave within Swartland, Lower Orange where significant investment has been put into the heavily important irrigation systems from the Orange River and trellis systems to protect the grapes from the intense heat and sunlight in this region. Olifant's River region continues to impress with its great value whites and Robertson with its handful of Co-Ops producing wonderful wines, both red and white.
South Africa is a country which we have not really, fully experienced and realised the continued and consistent quality they produced. I hope these few will inspire you to come and try.
Excelsior Merlot 2016 Robertson - £9.99 - A hefty 14.5% but full of juicy characters including plums, chocolate and coffee. Smooth and elegant.
Footprint Chenin/Semillon 2016 Western Cape - £8.49 - The South Africans are the masters of Chenin Blanc. This one, blended with Semillon is packed with tropical fruit including pear and citrus hints. Keep this one in mind for a hot sunny day lounging in the garden!
Mulderbosch Chenin 2016 Stellenbosch - £10.99 - These guys are widely considered to be one of the finest wineries in SA, and this is one of the finest examples of Chenin Blanc, I believe, from anywhere in the world. Juicy citrus notes with a lovely roundness and balanced acidity on the finish.
Our Tasting Room upstairs is now open serving wines by the glass. Come and relax over something tasty!