Jonathan Rogers from VIN Wine Merchants in Emsworth looks at which kind of reds are best chilled.
We have finally had some decent sunny weather (hopefully there is more to come), to justify dusting off the BBQ's and enjoy those charred sausages and chicken wings (or is that just my BBQ cooking?). During these times sales of rosé wines go through the roof while we enjoy a large, chilled glass out in the garden and reds seem to be just too heavy to be consumed on a hot, lazy Sunday afternoon.
While we will never tire of rosé wine, we don't have to forget about reds while the sun is out as some are perfect for chilling down and make a great change.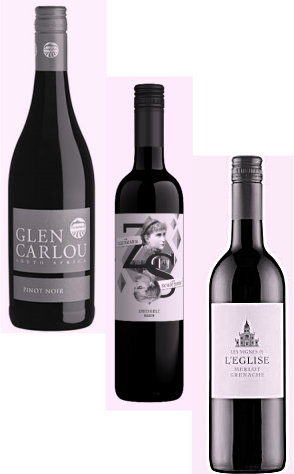 The thing to remember is the lighter the red the better. Reds with loads of fruit and soft tannins cope better with chilling than the full bodied, heavy numbers. Stick to grapes such as Pinot Noir, Gamay (reds from the Beaujolais region are made from this beauty) and some lighter Cabernet Sauvignon's from California and other new world regions. Grenache is another fruity favourite and can be a fantastic partner to cold dishes on a hot day. Don't over chill the wine as this can strip any flavours and aromas and don't put ice cubes in the glass. This will water the wine down adding a thin, dull character.
Try these to begin with:
Glen Carlou Pinot Noir South Africa
£13.99
Loads of elegant berry fruit flavours. Soft and light, a great summer red.
Zuschmann Zweigelt Austria £12.99
Zweigelt is the principle red grape variety from Austria. Its rounded and light with a soft summer berry finish.
Les Vignes de L'eglise Grenache Languedoc £8.49
A bit more structure then the other two but still has a fantastic jammy fruit flavour and will be great chilled down a little and will pair nicely with the BBQ.
All are available from VIN Wine Merchants in Emsworth. 10% Discount off 6. Free local delivery.
Pop in to Vin Wine Merchants – 6 Queen St., Emsworth
Hants PO10 7BL - FREE WINE TASTINGS EVERY WEEKEND!