What is sour beer?
You may be a convert to lip puckering sours already or you may be horrified at the thought of one. Love them or hate them sour beers are seeing a big rise in popularity within the craft beer scene. Sour beers were in fact the first beers made using wild bacteria and before sterilization which has led to beer as we know it today made with specific yeast strains rather than the wild bacteria and yeasts of tart tasting sour's.
What makes a sour beer sour?
Bacteria give sours their distinctive taste and yeast adds funky and earthy qualities. There are two types of bacteria used and one type of wild yeast in today's sours.
Lactobacillus is a bacteria that turns sugars into lactic acid. Its the same acid that makes yogurt taste slightly sour.
Pediococcus also from the same family of lactobacillus is often used in Belgian beers to add acidity. Finally the wild yeast in sours is known as Brettanomyees which can be used to add balancing layers of earthiness to the beer.
Types of sours
Sour beers come in a variety of styles and can range from mouth puckering sourness to light and fruity with various levels of complexity. There is not a definitive type of sour but here are a few examples.
Lambic: A Belgium wheat beer made with spontaneous fermentation that's both light and tart.Traditionally aged for a year or more the unfermented beer is left to cool in open air to encourage wild microorganisms. Fruit such as cherries and raspberries can be added as well.
Geuze: A blend of old and young lambics
Flanders: A Belgium beer often fermented in in large wooden vats.
Gose: A German sour traditionally made with coriander and sea salt creating a balance.
Berliner Weisse: Traditionally a German wheat beer lower in alchohol and higher in carbonation. More subtle than other varieties they are a great introduction to the style.
Today breweries are experimenting with different styles mixing them together and coming out with new and exciting beers to try especially right here in the UK. At The Emsworth Brewhouse we always try to stock several sour beers in the shop. Here are a few currently in stock at the moment.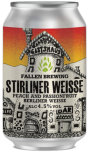 Stirliner Weisse 4.5% Brewed by Fallen Brewing (Scotland) Originally brewed as a collaboration with BrewDog this Peach and passion fruit Berliner Weisse is a great introduction to sours. If you like your cider but not really a fan of traditional beers then this may be the beer for you!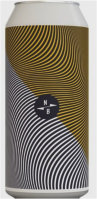 Triple Fruited Gose - Mango + Passion-fruit 4.5%
North Brewing Co (Yorkshire)
Made with oats and lactose this is a thick and fruity tropical gose best enjoyed in the sun.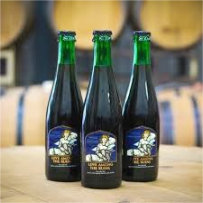 Love Among The Ruins 7%
Thornbridge brewery (Derbyshire) Aged in a range of different age burgundy barrels with organic morello cherries. Sharp acidity and rounded fruit flavours this is a complex beer with notes of sour cherry, red berries and oak.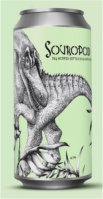 Souropod Dry Hopped Kettle Sour 4.1%
Staggeringly Good Brewery
(Portsmouth) Dry hopped with Citra and Idaho 7 hops. Refreshing with sharp citrus notes.
By
Jonathan Khoo, Brewer & owner at The Emsworth Brewhouse