Goodbye 2020 and hello 2021! Whether you're aiming to stop the booze, try veganism or continue to try every beer under the sun we have you covered!
Lets face it 0% beers used to taste like fizzy water but there are actually some good options out there now. We have 3 different options in the shop brewed by Coast Brewery who specialize in 0% beer.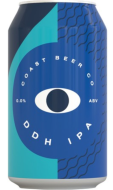 DDH IPA
This double dry hopped India pale ale gives you juicy hop flavours thanks to simcoe, citra and mosaic hops.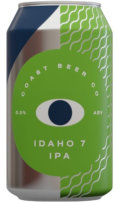 Idaho 7 IPA Part of a single hop series. Idaho 7 was originally selected from experimental hop
varieties being grown in Jackson Hop Farm, Wilder, Idaho, this hop variety was named out of pride from its home state and first released in 2015. Aroma: Papaya, Mango, Grapefruit, Piney/Resinous Flavour: Tropical fruits, Mango, Grapefruit, Soft Bitterness.
Sabro Galaxy DDH IPA Intense juicy hop flavours and aromas immediately transport us to a paradise in the tropics. Galaxy's signature pineapple, passion fruit, and citrus notes are a perfect pairing for the characteristic coconut vibes that Sabro brings to the table.

Decided to to vegan for Veganuary? The good news is all our Brewhouse beers are vegan as we don't use finings to clear the beer. Traditionally cloudy beer was seen as a sign the beer was bad however these days more and more breweries are foregoing unnecessary finings and embracing the haze especially with styles such as New England IPA's which by design are hazy rather than clear. Many of our guest beers are also vegan including the 0% by Coast.
Still have a thirst for more beer and want to keep supporting breweries through the toughest month of the year? Great! Tryanuary was set up to help support and promote the beer industry through January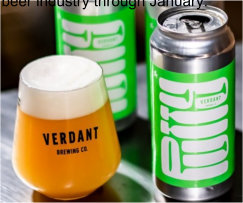 Lets start with a big 8% DIPA (Double IPA) Putty! Mango, lemon, citrus and earthy pines. Peaches, passion and mixed tropical fruits. Sadly by the time you read this our stock would probably have run out... Sorry. But not to worry we are a big fan of the DIPA so will always have some to try.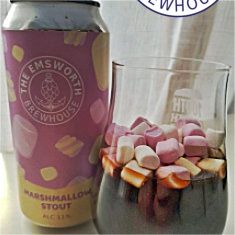 Have you tried our Marshmallow Imperial stout yet? Its our biggest beer yet weighing in at 11% and added vegan marshmallows right at the end of the boil. Extra marshmallows are optional.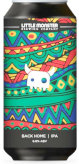 Back Home IPA
Little Monster Brew-
ing. Made using 100%
South African hops. Its
defiantly one to try.
Lockdown deliveries
We are still delivering locally for free on Tuesday's and Friday's!