Christmas At The Brewery
Yes its that time of year again and Christmas is upon us. I have no idea what happened to this year but we managed to survive! The plan was to open up a small tap room at the brewery serving cask and keg on draught however plans changed and we ended up becoming a beer delivery service! For now the tap room is on hold but rest assured it will hopefully open sometime in 2021...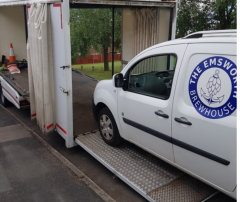 Here is our electric van being towed after it refused to start displaying a danger warning message! Luckily it only required a quick error message reset and we were back on the road. To be fair its been great to drive and costs peanuts to run. I just wish it did more than 60 miles on a full charge!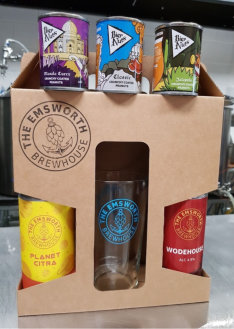 Although we don't have a tap room yet we do have a shop selling beers we brew and package ourselves as well as a big selection of guest craft beers to choose from.
Gift packs are very popular this time of year. Customize them with your own selection of beers and perhaps add a glass or a T-shirt to spruce it up. We also have vegan nuts in plastic free packaging that go great with beer.
Visit our website for the latest opening times.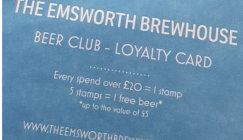 Recently we introduced a new loyalty card. For every £20 spend at the brewery receive a stamp. Collect 5 stamps and choose a free beer!
Not sure what to get? Why not purchase a gift card. Either choose a physical one you can stick in a stocking or send and e-gift card online! E-gift cards can be used online and in store.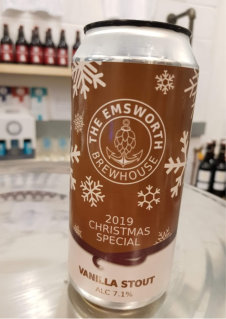 Its becoming a tradition to brew something dark and different each year in the run up to Christmas. Last year was our Vanilla Stout infused with vanilla pods. The year before we aged our porter in a Laphroaig barrel giving a heavy hit of peaty Islay goodness. This year we have a heap of marshmallows waiting in the wings... Be sure to keep an eye out for this years brew! Hope to see you soon!
By
Jonathan Khoo, Brewer & owner at The Emsworth Brewhouse