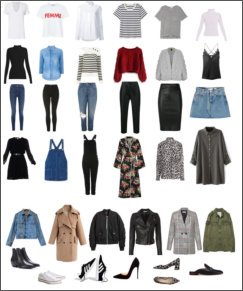 How many pieces should you have in your wardrobe? There isn't a definitive answer to this as it's completely up to you. However, if you want to know how many you could have AND survive on, I would say between 25 – 36 pieces. This is the number that experts say sums up a capsule wardrobe, and once you know how to make the most of all these pieces, you may start to think 36 pieces is too much.
There are some classics that never go out of style. For instance, a stripe top, denim shirt and leather jacket are key wardrobe staples that I can guarantee you'll wear year-after-year. But what else? Every year sees the rise in floral dresses, yes, they have some design changes, but all in all, a floral dress is a floral dress. The same can be said for your basic denim pieces, hands-up who owns a denim skirt?
"'The whole point of a capsule wardrobe is for you to really take note of what you already have in your wardrobe and how you can make each piece work harder."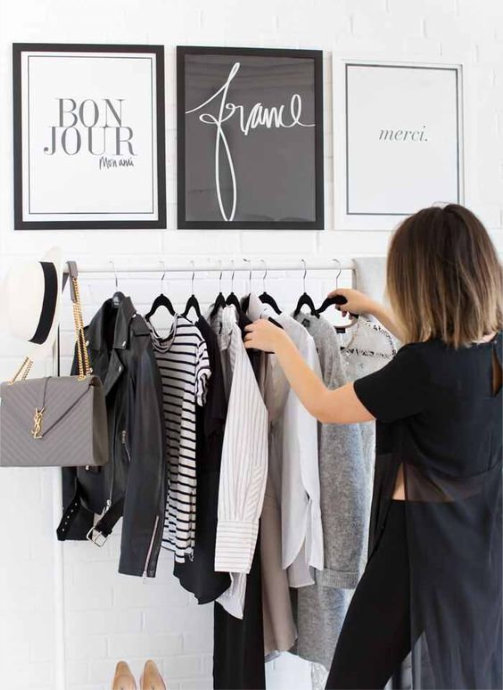 So, to summarise, the main items in your wardrobe pretty much stay the same (only a little bit different) every season, and if you think hard enough you can easily transition these pieces through.
As you can see from the image left, I think I have every situation covered. If I want to go out for a dressy evening, I would wear jeans, white tee, blazer and high heels. If I want to have a casual Sunday, I'd wear blue jeans, stripe top and leather jacket. Also, if you want to wear that leopard dress for colder days - just add a roll neck underneath it and team with tights and boots.
Now, if you want to switch around your summer wardrobe to autumn, just layer! For example, with a dress, wear with tights and add a jacket on top – you can also add a wool hat to make the outfit look more autumn focussed. Accessories play a big part in capsule wardrobes as they're what can make an outfit look completely different - they also help to dress a look up or down too.
My key accessories for Autumn Winter are:
Black ankle boots
White ankle boots
Black woolly tights
Wool fedora or beret
Black leather belt
Layered jewellery
Pearl hair clip
Velvet headband
Cashmere scarf
How many items do you have in your wardrobe? Do you think you could manage with just 36? Email: lauren@wardrobedoc.com for more information, or visit: www.laurenjoblingstyling.co.uk