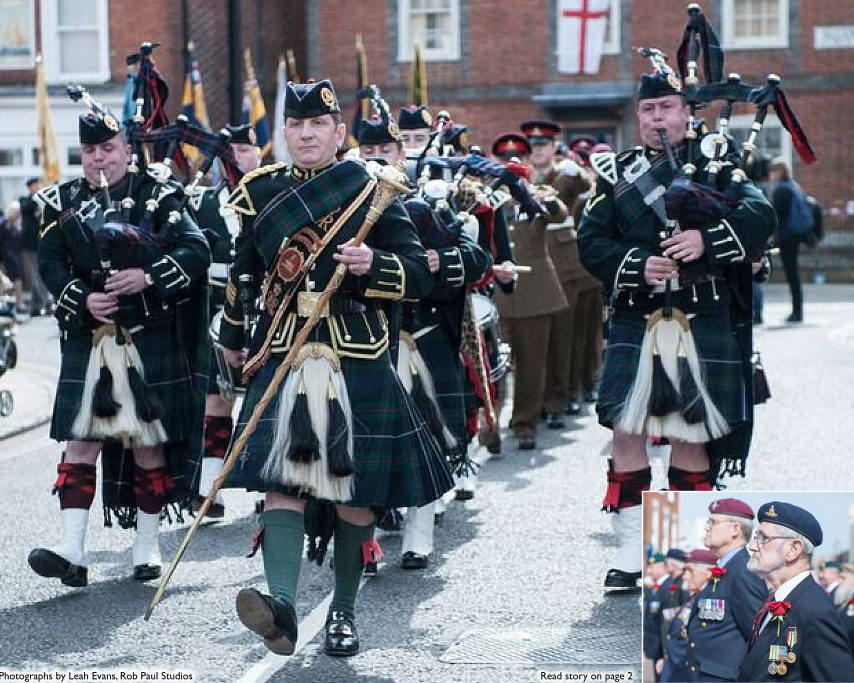 The community of Emsworth once again celebrated St. George's Day with its annual parade; this year coinciding with the Queens actual 90th Birthday.
Emsworthians are rightly proud of their military neighbours on Thorney Island and St George's Day gave residents and visitors an opportunity to show their gratitude to the men and women of our armed services for their unstinting dedication to duty. This year also has a special significance with the 100th anniversary of both the battle of The Somme and of particular local interest, given our maritime heritage, the naval battle of Jutland, which took place from 31st May – 1st June 2016.
Emsworth once again welcomed the men and women of 12 Regiment Royal Artillery and in particular the Imjin Battery. The Imjin Rose also known as the Emsworth Rose was presented to the Imjin Battery and all the veterans marching in the parade. The Emsworth Rose honours the soldiers who fought in the Battle of Imjin River in the often forgotten Korean War. This battle was a valiant rearguard action to halt the Chinese and North Korean army and was concluded on St George's Day 1951.
The parade started with Veterans from various conflicts going back more than 60 years marching with 12 Regiment Royal Artillery through Emsworth. Children from Thorney Island Primary School and Emsworth Primary School accompanied the parade culminating in St Peters' Square in front of the Mayor of Havant, Cllr Leah Turner, the Lord Mayor of Portsmouth, Cllr Frank Jonas and the Commanding Officer of 12 Regiment Royal Artillery. The Mayor of Havant made special mention of The Queens Birthday in her address to the parade and crowd.
Entertainment included the George Regis Jazz Band and a street collection on behalf of local branches of SSAFA.
A large crowd supported this real community event.